Silicone ferro FeSi2 natural size for industry Al0.5
| | |
| --- | --- |
| Ödeme şekli: | L/C,T/T |
| Incoterm: | FOB,CFR,CIF |
| Min. sipariş: | 100 Short Ton |
| Teslim süresi: | 90 Gün |
Temel bilgi
model numarası.: 2017Al0.5
ürün tipi: yumru
Malzeme: FeSi
Karbon İçeriği: Düşük karbonlu
Appearance: Grey Lumpish Solid
Size: 10-100mm, 10-50mm, 50-100mm, Etc.
Package: Plastic Woven Bags About 1 MT Net Each
Additional Info
Ambalaj: bag
Verimlilik: >10000ton
Marka: Yhanonal
Ulaşım: Ocean,Land
Menşe yeri: Ningxia China
Yetenek kaynağı: >100000ton
Sertifika: standard
Liman: Port of Shenzhen,Port of Shanghai,Port of Tianjin
Ürün Açıklaması
Used as inoculant and nodulizer in cast iron industry. Cast iron is an important metal material in modern industry. It is cheaper than steel, easy to melt and smelt, has excellent casting performance and is much better than steel, especially ductile iron, whose mechanical properties reach or close to steel Mechanical behavior. Adding a certain amount of ferrosilicon to the cast iron prevents the formation of carbides in the iron and promotes the precipitation and spheroidization of the graphite, so ferrosilicon is an important inoculant (which helps to precipitate graphite) and nodulizer in ductile iron production .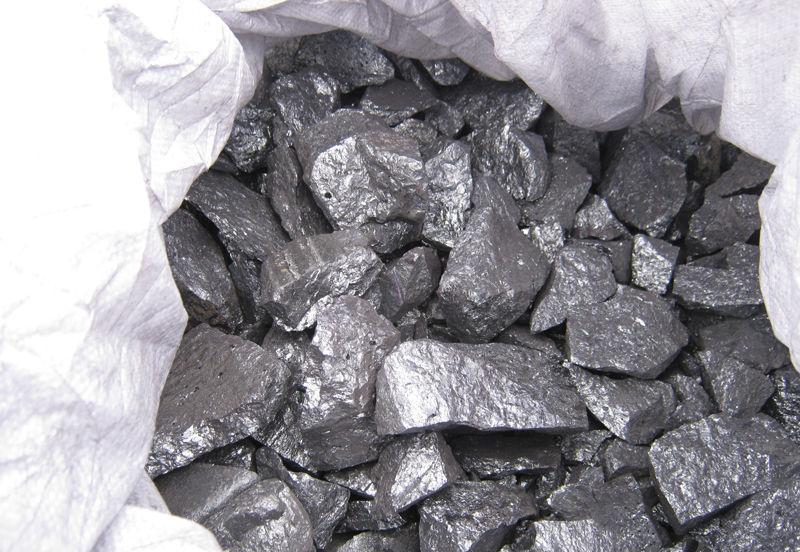 ferroalloy production as a reducing agent. Not only is the chemical affinity between silicon and oxygen very high, but the carbon content of high-silicon ferrosilicon is very low. Therefore, high-silicon ferrosilicon (or siliceous alloy) is a commonly used reducing agent when producing low-carbon ferroalloy in ferroalloy industry.

Ürün kategorileri : Mineral Ürünler Ticareti > Çelik ürünler
Bu tedarikçi için e-posta